DoYourData Uninstaller Pro free license. A tool for completely removing installed programs and applications on a Windows operating system computer.
The DoYourData Uninstaller Pro tool will help you clean your computer of the most stubborn programs, completely remove the files left behind by them, and clean up any leftovers that may have spread throughout the Windows operating system.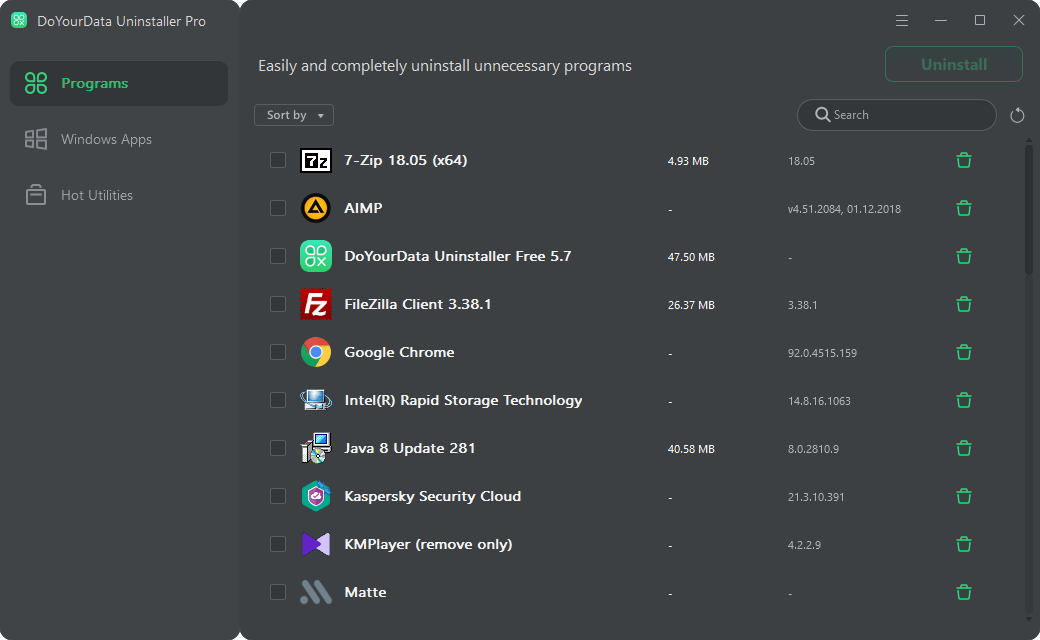 DoYourData Uninstaller Pro smart cleaner can remove programs one at a time or all at once. The computer user needs to mark the applications to be removed, and the process of cleaning up unnecessary software will be completed.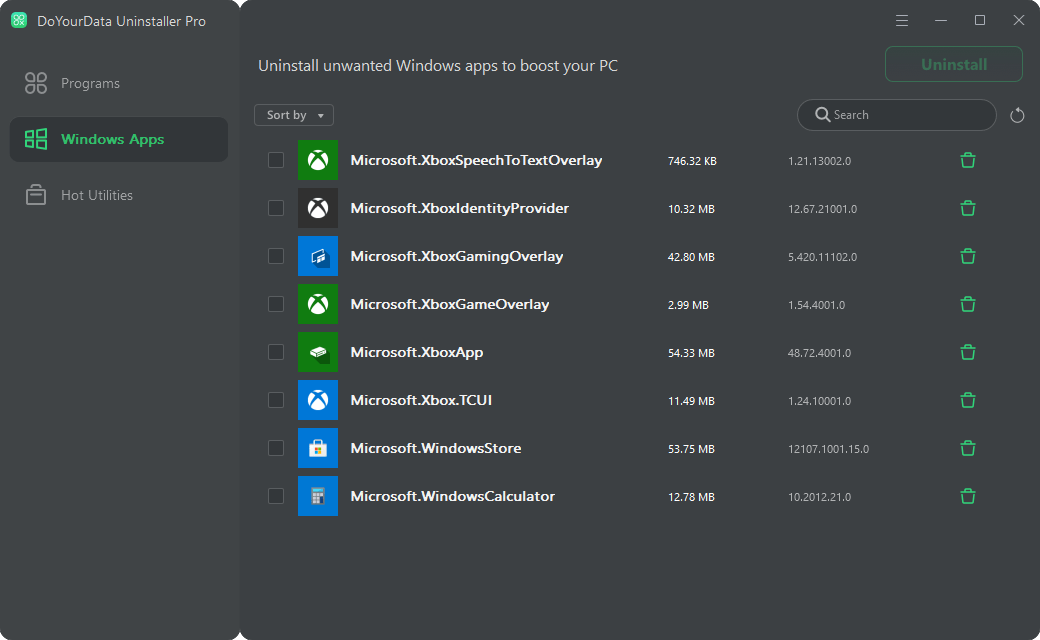 DoYourData Uninstaller Pro Free License
1 . Download DoYourData Uninstaller Pro version 5.8 and install it on your computer:
Operating system support: Windows 11 / 10 / 8.1 / 8 / 7 / XP (32 or 64-bit)
2 . Activate by clicking on the " Activate Pro Version " button with one of the following license keys:
NS3I6-4H191-6NZTR-NW1AM-RCSQX
DoYourData Uninstaller Pro Free License Features
Lifetime use of version 5.8 on one computer.

Upgrades to new versions are not provided.

There is no free technical support.

For personal use only.