Get a free AweEraser license code. A reliable computer data cleaner will help you permanently delete files, erase hard drives, and free up space using certified data deletion standards.
AweEraser will help you permanently delete data on your computer, preventing its recovery. Once personal data gets to outsiders, the consequences can be dire.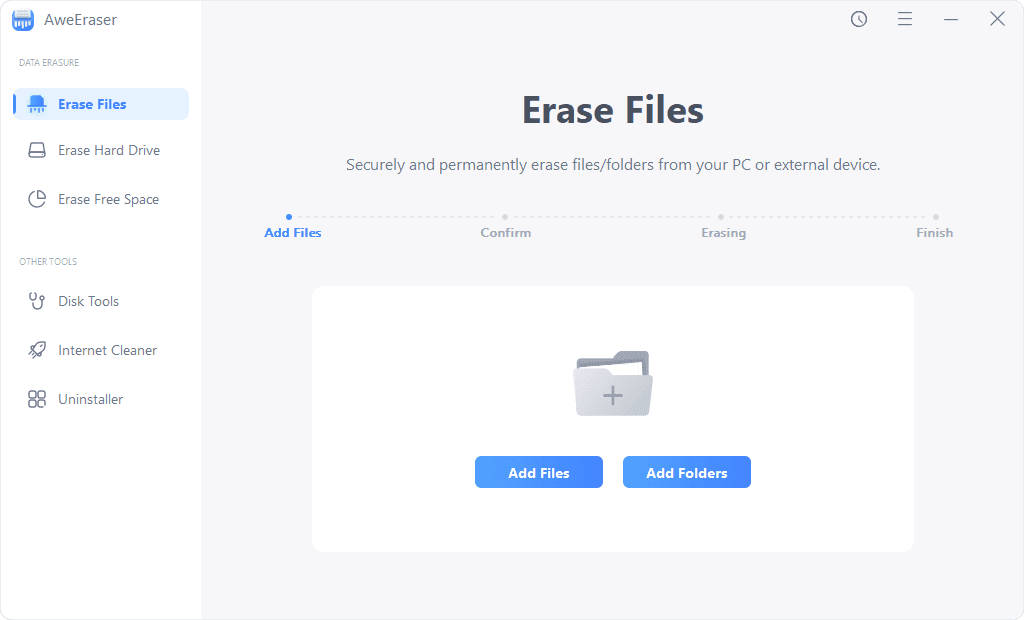 AweEraser will securely destroy information, permanently dispose of personal data and clean up Internet activity before donating or selling your device.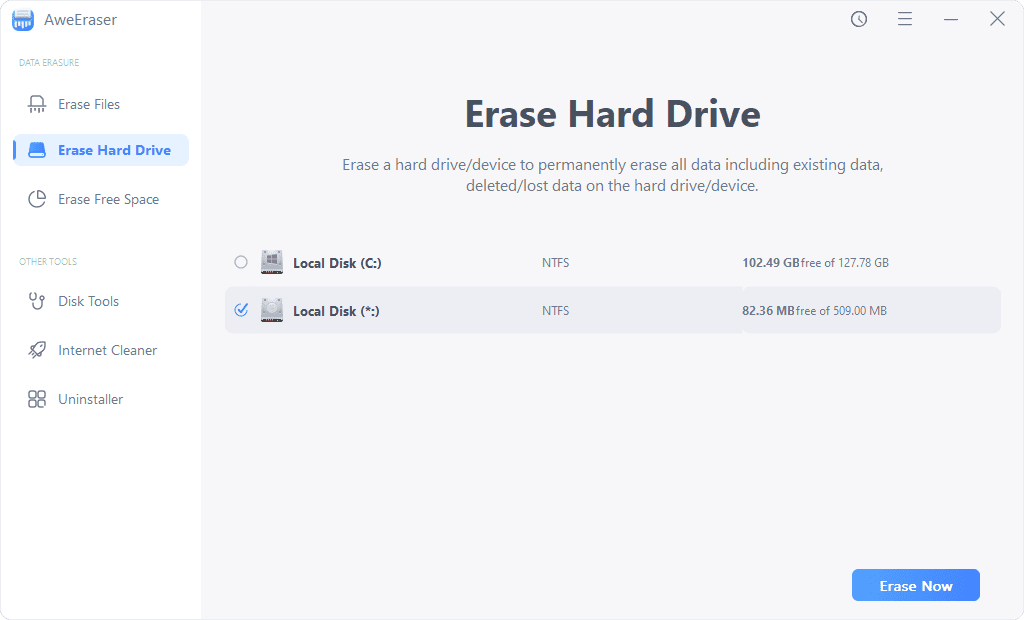 AweEraser data cleaner functionality
Five algorithms for reliable destruction of information from a computer: HMG Infosec Standard 5 (1 pass), German FOFIS (2 passes), DOD 5220.22-M (3 passes), US Army AR380-19 (7 passes), Peter Gutmann's algorithm (35 passes).
Support for most storage devices.
The powerful uninstaller of installed applications.
The function of cleaning traces of being on the Internet.
Erasing hard drives and removable media.
Free up storage space.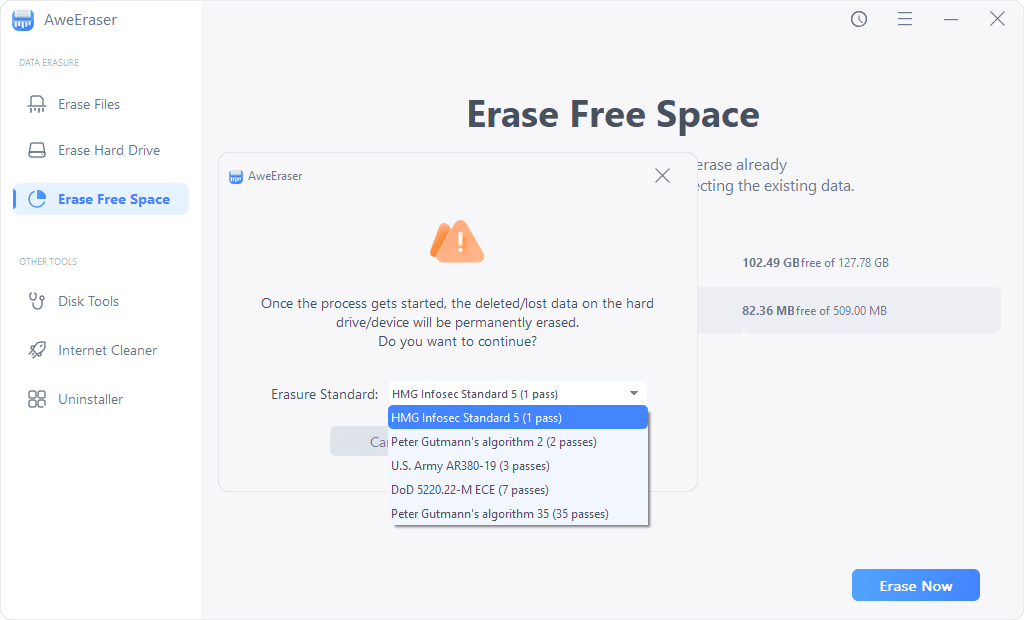 How to get a free AweEraser license
1 . Download AweEraser version 5.1 and install:
Supported operating systems: Windows 11 / 10 / 8.1 / 8 / 7 / XP / 2000 / Server (32 or 64-bit)
2 . Activate the program by clicking the " Unlock Full Version " button with the license key below:
QC1GN-QBJIM-1J3N3-KWKYT-DJBLK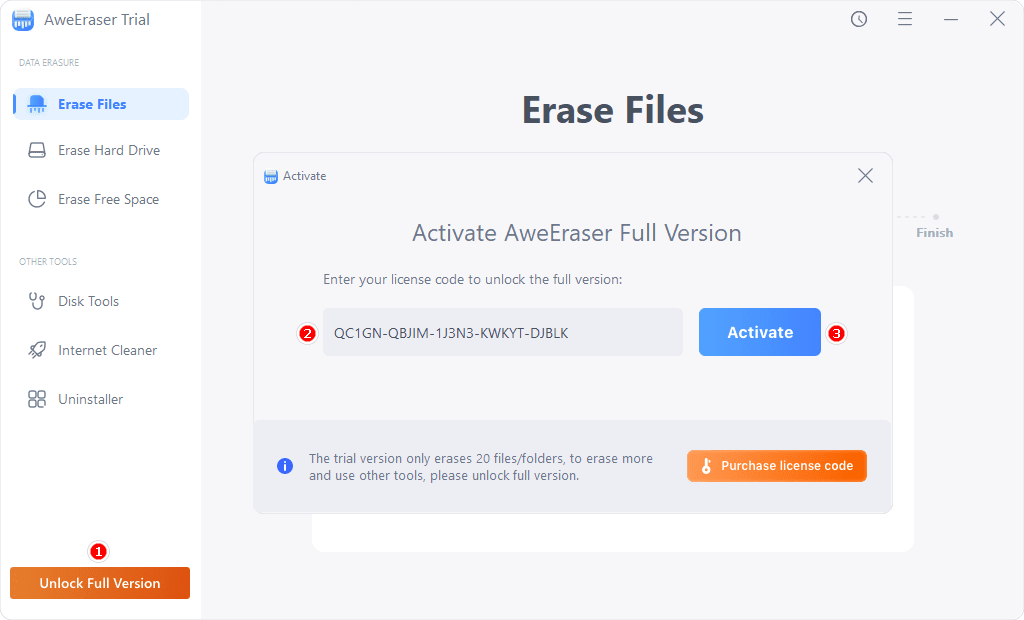 AweEraser Free License Features
A lifetime license is provided for one computer.
Upgrading to new versions is not supported.
There is no free technical support.
For private use only.