Aiseesoft 4K Converter free license for 1 year. A professional program for Windows computers, you can quickly convert 4K video to 1080p, 720p HD, and SD with the high display quality.
Apart from the basic functionality, Aiseesoft 4K Converter tool can convert SD/HD video to 4K format to best support your widescreen TV, computer monitor, or player.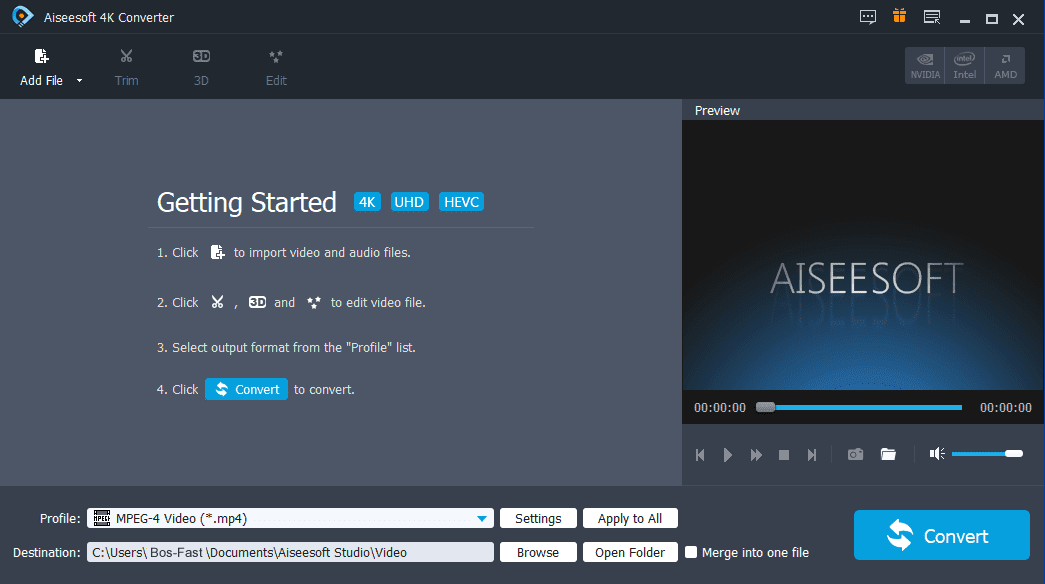 Convert 4K video to 1080p, 720p HD or SD
Quickly convert 4K video to 1080p, 720p HD, or SD video for watching on other devices such as HD TVs, Macs, Computers, iPhones, iPads, Android smartphones, tablets, and PSPs.
Convert 4K videos to other popular formats
Convert 4K movies or video clips professionally from one video format to another. Many 4K video formats are supported, such as MP4, MKV, FLV, AVI, TS, and WebM.
Fast and reliable 4K video conversion
The tool from Aiseesoft has a fast conversion speed and allows you to start watching movies or clips on the respective devices in no time.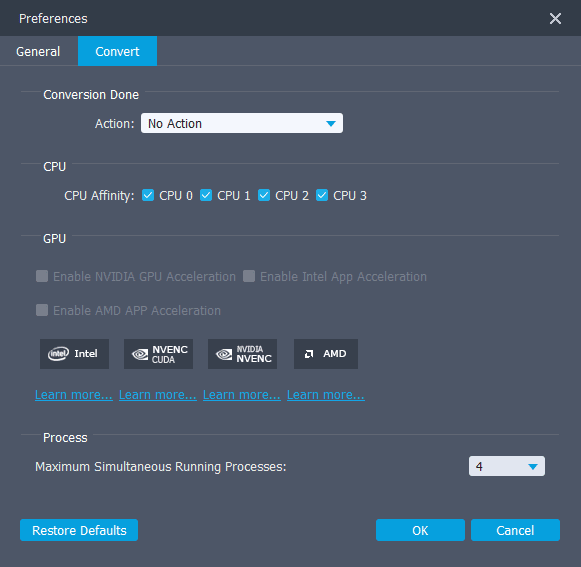 Aiseesoft 4K Converter Free License
1 . Go to the offer page, enter your name, and email address, accept the privacy policy, and click the " Register " button.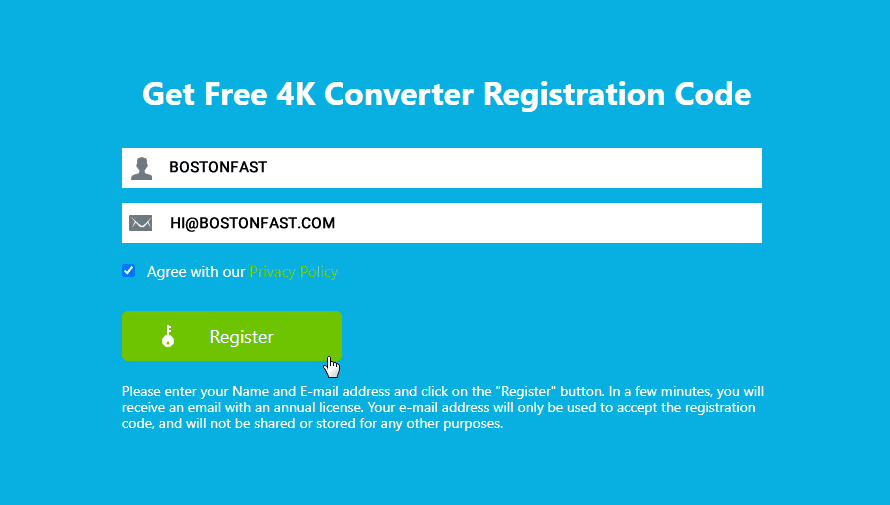 2 . Get the license key sent to your email.
3 . Download Aiseesoft 4K Converter version 9.2.50 and install it on your computer:
4 . Run the program, click on the icon with the image of a key, and activate it by entering your name and the received license code.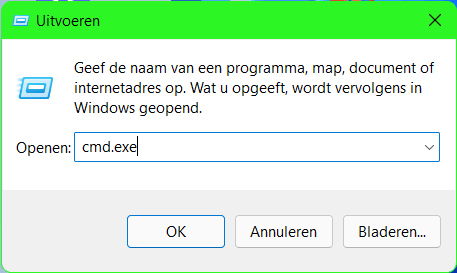 Features of Aiseesoft 4K Converter Free License
The license is provided for 1 year for use on one computer.
Free updates to new versions are not provided.
For personal use only.
There is no technical support.